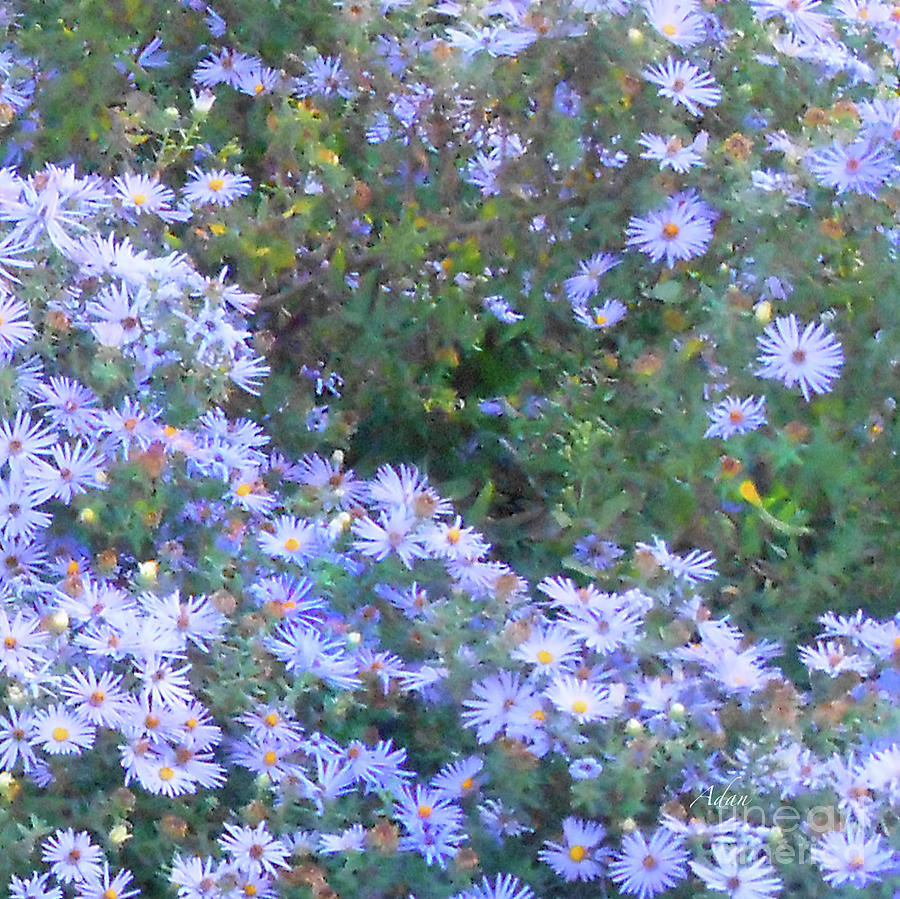 White Blue Cluster Square is a photograph by Felipe Adan Lerma which was uploaded on July 23rd, 2019.
White Blue Cluster Square
White Blue Cluster Square... more
Title
White Blue Cluster Square
Medium
Photograph - Photography
Description
White Blue Cluster Square

All Reserved ©Felipe Adan Lerma.

Also, please note, the watermark "Fine Art America" does not appear on any printed products.

*

A new square format version of the full image (see link to my Floral Collection below).

I'd've thought it'd just be a simple square crop, size it about to what I wanted, and done.

Well, not if I want my edges to feel interesting, or want the perspective to invite a viewer's further look 😊 And that's the real creative fun of producing a new stand-alone image from an already extremely popular picture :)

For more of my floral art in prints & gifts, please see - https://fineartamerica.com/profiles/felipeadan-lerma.html?tab=artworkgalleries&artworkgalleryid=642804 .

Thanks so much! :)

Adan

Twitter @FelipeAdanLerma
Instagram @FelipeAdanLerma
Website http://www.felipeadanlerma.com
Facebook https://www.facebook.com/FelipeAdanLermaHomeDecorGifts/
My Fine Art America newsletter - https://fineartamerica.com/subscribememberemaillist.html?memberidtype=artistid&memberid=459979

Licensing - https://licensing.pixels.com/art/all/felipe+adan+lerma/all .
Statistics
Viewed 402 Times - Last Visitor from Cupertino, CA on 10/13/2021 at 8:06 AM