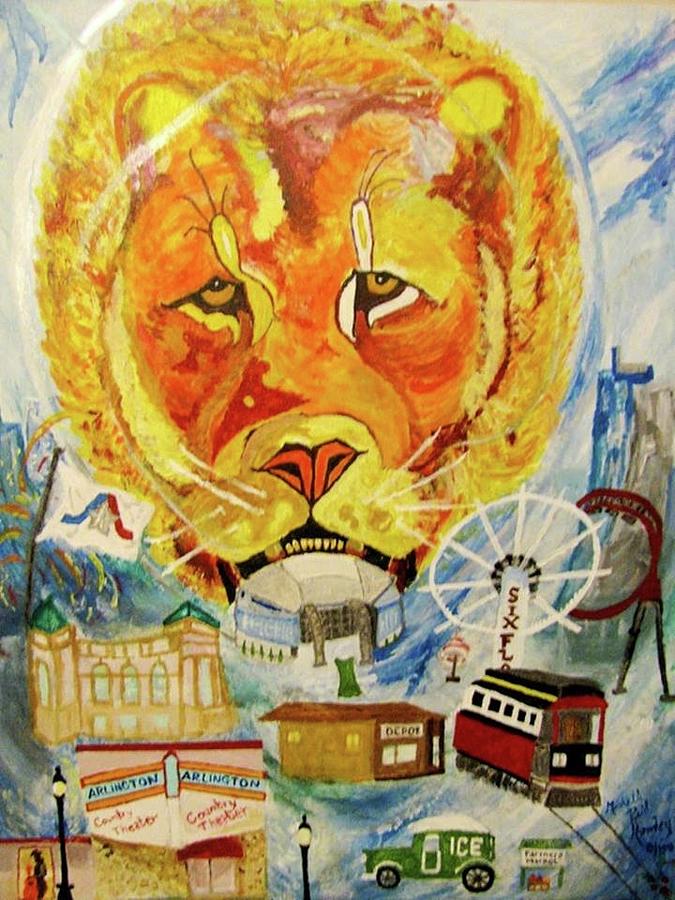 Written in a bottle is a painting by Michelle Reid which was uploaded on October 12th, 2019.
Written in a bottle
The lions was first carved into the Mineral well of the fountain in Downtown Arlington, Texas. It is in art now all over downtown. This is a reminder... more
Dimensions
16.000 x 20.000 x 2.000 inches
This piece is not for sale. Please feel free to contact the artist directly regarding this or other pieces.
Click here to contact the artist.
Title
Written in a bottle
Medium
Painting - Acrylic
Description
The lions was first carved into the Mineral well of the fountain in Downtown Arlington, Texas. It is in art now all over downtown. This is a reminder of the growth of a small town to the city of entertainment. From the Start of Six Flags over Texas to the Cowboy stadium.
Painting was done by the artist from the following poem.

Written in a bottle


Looking at our little town with the bottom of the bottle,
The sunset is so beautiful,
The colors so bold,
Then the silver and blue of the stadium doom,
The twist of the roller coasters and bright lights at our theme park,
The race track with the betting booths,
The Art District with bronze status and strained glass,
It is a city now and not a little town,
I loved it then and I love it now,

I place the bottle in the water at the lake,
With my poem in it to this date,
I wonder who will find it and if they will know,
Of the painful lost of the town as the city would grow,
And the memories that it holds of a time then we knew so many,
But in today's time it is hard to know all they come and go like a new penny.
So if you find my bottle and see my poem inside,
Know I miss my small town of yesterday but smile at the grandness as we subdivide.

Michelle Reid - Copyright � 2010
Uploaded
October 12th, 2019
Statistics
Viewed 264 Times - Last Visitor from Cupertino, CA on 11/26/2020 at 6:11 AM