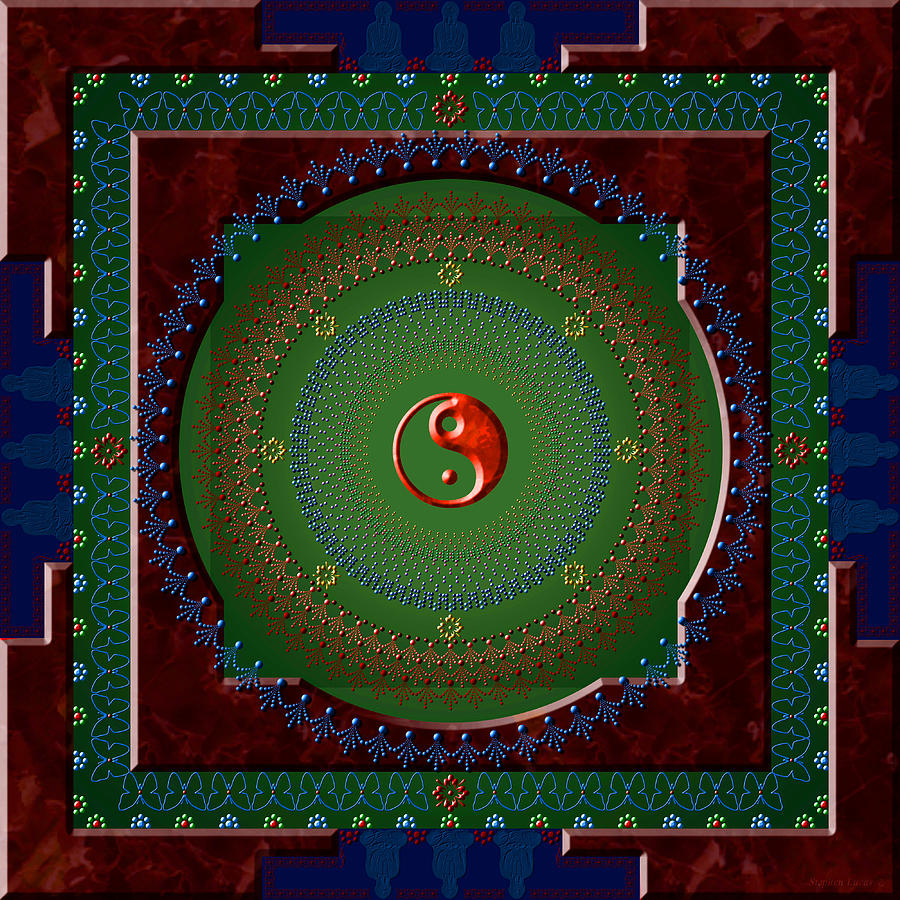 Yin Yang is a piece of digital artwork by Stephen Lucas which was uploaded on January 10th, 2008.
Yin Yang
Info for original offered by artist.... more
Dimensions
24.000 x 24.000 x 1.500 inches
This piece has been already sold. Please feel free to contact the artist directly regarding this or other pieces.
Click here to contact the artist.
Medium
Digital Art - Canvas Print, Top Of The Line Archival (genuine Epson Ultra Chrome Inks)
Description
Info for original offered by artist.
I also offer giclee prints on canvas starting at size of 40 in. x 40 in. and smaller sizes, I giclee prints at my local. Original or giclee print, contact me the artist directly at the link above for buying.
Canvas - digital artwork is printed onto highest quality, museum grade canvas and hand stretched on custom-built 1.5" thick wooden pine frame. The image is gallery-wraped, continuing around the sides of the frame for a beatiful canvas print.
Canvas is stretched with perfect tight tautness
Sides - have similar dark brick color marble pattern like on front of image but a couple shades darker .
Hardware - Already on back, ready to hang on wall.
Style- design/pattern mandala.
Signature - lower right corner.
Canvas Print - is made with the highest quality, archival inks that will never fade or discolor. Each canvas print is sprayed with a UV coating for additional protection and a gloss-type finnish.
* No extra frame is needed - Saves money and time, ready to hang on wall.
* The framless look is very clean and modern.
* Image is very sharp and crisp.
* Canvas is stretched with perfect tight tautness.
Info for FAA giclee prints.
The detail and color is stunning but cannot be appreciated at smaller sizes.
Detail is intricate . To see small details , view closeup by clicking on image. Print should be printed at 20 x 20 in. or above with the ideal size being 40 in.x 40 in. Sizes go up to 40 x 40 in. This is meant to be seen large.
Uploaded
January 10th, 2008
Statistics
Viewed 1,599 Times - Last Visitor from Paris, A8 - France on 10/21/2021 at 7:07 AM