Group Administrator
Join Group
Invite Others to Join
Group Overview
This group was started on August 2nd, 2012 and currently has:
RSS Feeds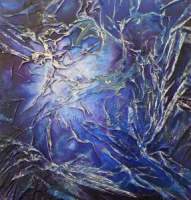 About This Group
This group is for Abstract/Abstract Realism art in any medium.
Abstract Art: Art that does not attempt to represent external, recognizable reality but seeks to achieve its effect using shapes, forms, colors, and textures.
(source: wiki)
Abstract Realism: A form can be seen, not quite abstract, not quite realism.
(source: wiki)
No photographs unless they look Abstract in some form. Please be careful of the subject of you images. No sexual content. Nudes welcome!

Please, only submit 3 images a day if you are just posting images to the group. You may post as many images as you like in the discussion area providing each image has its own discussion thread. Thanks.

Also, please make a separate post for each image. That just works out better for the artist AND the group.

As a new member:

1) Please introduce yourself in the discussions area by starting a new thread.

2) Submit your artwork (when you\\\'re ready)

3) Submit your daily favorite from a fellow artist in the daily favorite discussion. (not required but a nice thing to do).
This is a discussion group, Please support your fellow members and vote and comment on their work, and take part in the discussions.
We use the comments here to grow and learn as artist, share our progress, and to support each other. PLEASE stop by the \\\'discussion\\\' portion of the group and comment...share your wisdom and experience, learn something you did not know, encourage and promote each other. (When you comment, favorite, and vote on a piece, it brings that artist more exposure. Something we all need!)
If you would like others in the group to critique your work. Just add \\\'comments and critiques welcome or C&C welcomed\\\' Courtesy and respect are required. Those being disrespectful, be it the person asking for critique or giving it, will be removed. There will be no warnings.
Instructions to place a link of FAA image page into a discussion thread or in a comment:
Open the artist's (or yours) main image page. Scroll down the right side of the page and find where is says 'Link' to the right of the word link is a box with the link information contained in it. Click that box to highlight the information. right click and select 'copy' (or hold the ctrl button down and hit the letter c) Go to the discussion board and open a new thread and in the comment box right click and select 'paste'(or hold the ctrl button down and hit the letter p) it will look like a set of symbols but when you publish the comment a photo link will appear in the comment.


Featured artwork will be limited to 100 pieces.

Jumper leaves me with huge shoes to fill, for certain and I endeavor to do him proud! Please, if you have any concerns, questions, ideas, or comments, I am happy to listen!

With deepest sincerity,

Angela Stout

ďArt is not what you see, but what you make others see\\\' Edgar Degas