Welcome To Daily Promotion !
This group is for MUTUAL DAILY PROMOTION of photographs and pieces of artwork.
Expected
: LIKES, FAVORITES AND COMMENTS.
Optional
: Social Media PROMOTION.
Please go to the discussion thread
Daily Promotion #49
, post a reply of the link to an image that you would like to PROMOTE then PROMOTE every work above yours, those who post after you will PROMOTE yours too.
You may post an image a day both to the group and Daily Promotion #49
discussion thread.
Kindly keep this group FAMILY-FRIENDLY and controversy-free.
Every medium is welcome.

Collectors, please take a look at Artists' Slideshows for a quick glance at what members of this group have to offer.
You might also find what you want in Discounts, Promos and Special Offers


Other PROMOTIONAL THREADS
Pick Your Favorite Image From The Person Above You
15 Clicks Pay It Forward
30 Clicks Pay It Forward
50 Clicks Pay It Forward
100 Clicks Pay It Forward
AI ART - FRUITS Contest Winners
Crystal Apple by Michael Perzel
Modern Sleek Pear by Christina Stanley
Forest Strawberry by Binka Kirova




Cutest Fox Ever by Gary F Richards



Smiling Little Lamb by Rachel Morrison



Curious Sea Otters by Jurgen Lorenzen


ARTIST OF THE MONTH'S CORNER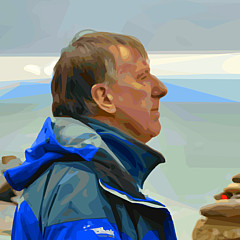 Brian Shaw