Group Administrator
Join Group
Invite Others to Join
Group Overview
This group was started on February 6th, 2012 and currently has:
RSS Feeds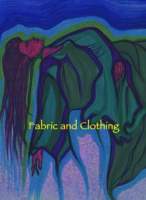 About This Group
This group is for those artists who love depicting
FABRIC & CLOTHING etc.
Please submit only artworks that clearly feature FABRIC as a prominent part of your artwork.
.....clothing, cloth, tapestries, curtains, sailboat sails, flags, etc..........!
Any style or medium is welcome-
EVEN ABSTRACTS
( just make sure they clearly evoke fabric or that is your subject.)
Future Contest Themes: Capes, Sails, Hats, Curtains & Tapestry, Flags, Masks, Halloween Costumes, Pillows, Shoes, Dresses & Skirts, Suits, Shirts, Banners, etc....!