Group Administrator
Join Group
Invite Others to Join
Group Overview
This group was started on July 10th, 2011 and currently has:
RSS Feeds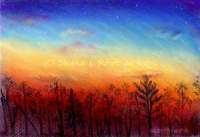 About This Group
Your most colorful artwork!! THINK RAINBOW!! No Black and White or Monochrome. This is for those who can use a loaded palette tastefully, (3 different colors or more in a work, not monochrome, or just one color scheme. I do not consider black, white or gray to be color, those are shades ) Any artist and medium welcome!!! Lets celebrate the art that is color!!
Only 2 per day please!!
Look at featured images as an example of what I am looking for!! Only the most bright and colorful get featured!!!