Group Administrator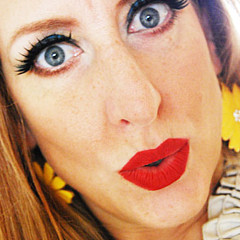 Join Group
Invite Others to Join
Group Overview
This group was started on October 19th, 2012 and currently has:
RSS Feeds
About This Group
Horse lovers and art collectors: This group celebrates the beauty and power of the PAINTED or DRAWN horse or horses ONLY. No zebras or mules or donkeys and NO PHOTOGRAPY is in this group.
Here we have some of the best hand created horse art available - affordable and museum quality prints and originals.
View the gorgeous equestrian paintings and drawings featured below. Feel free to browse through these and the
HORSE IMAGES
under the image tab above.
Help the artist's work be seen by clicking the like, favorite, G +, tweet, Pin It, SU, commenting, and/or purchasing any image you feel is worthy.
Group's image:
PAINTED BY THE WIND
by Jani Freimann
ABOUT JANI AND THE GROUP MASCOT
All horse artwork is for sale as prints, cards, phone cases, throw pillows and duvet covers. Contact the artist about their available originals, licensing or commissions.
Looking for a specific piece? Here are links to some of the group's art that fit in these themes:
BLACK HORSES
WHITE HORSES
RACEHORSES, DRESSAGE HORSES, BARREL RACERS AND SHOW JUMPERS
POLO PONIES
New Thread!
APPALOOSAS AND PAINTS
GROUP RULES:
1. Enter 3 per day.
2. ONLY PAINTINGS AND DRAWING. NO PHOTOGRAPHS.
3. No digitally altered photos.
4. No zebras, mules, or donkeys.
5. Digital art must be 100% drawn or painted digitally. No painting over a photograph or changing the photo to a drawing or painting through Photoshop.
6. Horse related items or people or other animals are okay as long as they are next to or on the horse(s) and the horse(s) remains the focal point.
7. Images that are blurry, too dark (under exposed), blown (over-exposed), show reflection, show frames or edges of artwork, pixelated, and/or over-saturated cannot be accepted into the group because they are not printable to FAA's museum quality standard.
For tips on photographing your artwork see the threads on that subject in the group's
DISCUSSIONS.
(Images not following the rules will be rejected without warning.)
See all themed contest and winners here
To see all the group's horse art click
HERE
and page through.
New contests coming soon!
Current Featured Theme:
Horses Sketched and Drawn