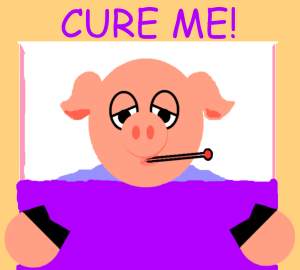 Humorous Art

This is a group for FUNNY art. If you'd like to lighten up a gloomy day, the artwork in this group might do the trick. There is art representing traditional humor, art that is slyly funny, silly puns, sophisticated humor, all the way to the truly bizarre that still manages to tickle the funny bone.


For members submitting artwork:

All visual mediums and formats are accepted: cartoons, paintings, digital art, real-life photography, digital photography, mixed media, etc.

Yes, humor is subjective but there is a broad understanding of humor. So please submit artwork that the broad audience would likely find funny. if I don't get it it likely won't end up in this group going forward. Even if I get it, if it's cruel or demeaning it won't be accepted. If I don't find it funny, it's likely most people who come across the group wouldn't find it funny.

Art that is simply cute, comic book-style art that is dramatic rather than funny, sexually obscene, explicit, or degrading work, standard portraits...this art will NOT be accepted into the group going forward.

If you submit a photo that in itself isn't funny, add a funny caption that is relevant to the photo. That will make the entire piece humorous and suitable for the group. Simply having a funny description OR title will NOT get your work accepted into the group.

So please submit your FUNNY artwork--with or without captions. I want members and passersby to laugh out loud. Also, please submit good-quality work. Finally, make sure there are no copyright restrictions banning you from using certain images.

Members who repeatedly submit work that can't in any way be construed as funny will be removed from the group.

ANY MEDIUM - Any subject that tickles the funny bone.
Family Friendly - No nudes please.....Family Friendly

Limit 1 image daily

Thanks and have fun!