Group Administrator
Join Group
Invite Others to Join
Group Overview
This group was started on March 7th, 2012 and currently has:
RSS Feeds
About This Group
Flowers, Flowers & more Flowers!! All art forms welcome, Upload no more then 3 images a day please. Connect With Me @
http://xeeme.com/BillTiepelman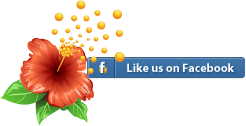 We have set up an Official Facebook presence for the group, head on over by clicking button above and click the 'Like' button to help spread our group art!
Our Fan Page has been setup so that all new images that get approved for the group will automatically post a link over to the Facebook page as well, just an FYI. It may take a bit to show up depending on volume as I have it scripted to only add a maximum of 5 every 30 minutes to the Fan Page at the moment.
http://www.facebook.com/NothingButFlowersFAA