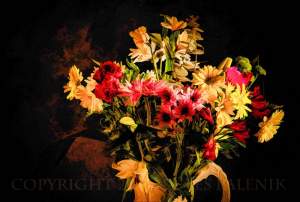 This group was created to showcase painterly images made in Topaz Simplify, Impression, Adjust, and Glow programs from photographs and digital renderings.

The painterly styles can include all available filters/presets. Combination of Topaz Simplify, Topaz Impression, Topaz Glow, and other techniques, such as textures and painting strokes, is also allowed and encouraged. If possible, please, indicate the combination of techniques used.

On the other hand, submission of pictures processed by other tools than the aforementioned filters may result in a deletion of the entire artist's portfolio in this group, so please, be careful with your submissions.