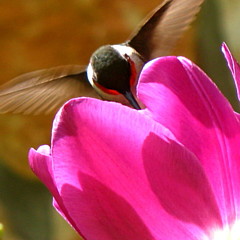 Andrea Lazar Shop - Abstract Images
Purchase canvas prints, framed prints, and more featuring artwork from Andrea Lazar.
I create portraits of my subjects. Flowers, birds, animals, people, objects, whatever catches my eye, my focus is purely on the subject, caught in space and time as clearly as possible, to be studied, admired, celebrated, remembered. A chance encounter with a ruby-throated hummingbird taught me the joys of capturing a remarkable moment with a camera, that I can stop time and freeze the experience to relive and enjoy time and again. From that moment on, he has been my muse as I explore, uncover and savor the wonders of nature and beauty that surrounds me.
more