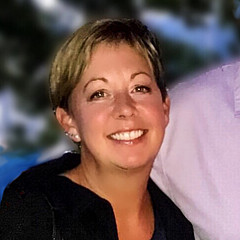 Brushwork Portraits Shop
Purchase canvas prints, framed prints, and more featuring artwork from Brushwork Portraits.
ARTIST BIO Anne Milligan's realistic portrayals masterfully capture the ethereal qualities of her subjects whether she's working with charcoal, pastel, or simulated brushes on a computer. From her fun, light-hearted paintings to the dark and stormy, Anne explores ways to weave together light, shadow, line and color to convey the intangible feelings that reach out from her canvas to touch the viewer. With little exposure to the arts in rural Ohio, Anne sought out private lessons. At 8 years old, she was introduced to the mediums that she always returns to: charcoal and...
more