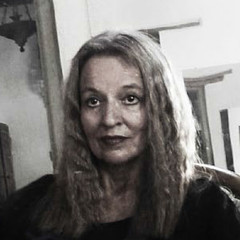 Carole Lindberg Shop
Purchase canvas prints, framed prints, and more featuring artwork from Carole Lindberg.
Carole is a figurative imaginary realist who works in drawing, oil, etching, digital, and assemblage. Many of her images come from dreams and synchonicities. She has exhibited her work for years, primarily in solo and group shows in Ecuador, and frequently in online galleries. She owns Lindberg Galeria/Taller with its permanent exhibit of her work and studio spaces in the Historic Center of Quito, Ecuador. Her virtual gallery can be seen at www.carolelindberg.com and instagram @carolelindbergartist. She contributes coommentary on...
more