Donna Blackhall is a California based contemporary mixed media abstract artist. Her paintings are largely inspired by nature. Flowing water, botanicals, textures of rock and wood influence her work. The emotions inspired by viewing nature's grandeur have always been at the heart of her creations. She loves experimenting with all kinds of mediums and combining things to create unique pieces.
All her paintings are signed 'Blacky' as a memorial to her father. This was his nickname while he served in WWII.
Donna has a diverse gallery set to enjoy. Abstract water photography images make wonderful pieces for interior design. Graffiti street art is an interesting compliment to urban loft living. The mixed media art pieces full of glass sparkle like gems creating jewelry for your walls. Her galleries can answer any artistic need from boudoir to boutique. What's on your walls?
Exhibited at The Artists Alley, San Francisco
September 2009 through March 2010
Past member of Concord Art Association
All paintings, images, and quotes are copyright � Donna Blackhall. All Materials contained herein may not be reproduced, copied, edited, published or downloaded in any manner or form. All rights are reserved. Any copying, tagging, altering, displaying or redistribution of any of the images without written permission from the Artist is strictly prohibited. Protected by all International Copyright Laws.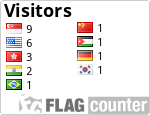 Donna Blackhall joined Fine Art America on June 18th, 2010.