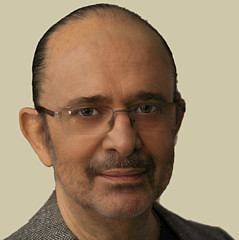 Enrique Cordero Shop
Purchase canvas prints, framed prints, and more featuring artwork from Enrique Cordero.
Enrique is a peaceful individual. His calm demeanor serves as a fountain for the many expressions that bring balance into his life. He is cautious and adventurous, serious and lighthearted, cerebral and intuitive, realistic and spiritual. His wife will tell you that he is enigmatic and unconventional. This is the author in a nutshell. Enrique became a Respiratory Therapist in 1973, then earned his degree in anthropology from the University of South Florida, Tampa. His attraction to religion and medical anthropology led him to study religion...
more