'Every artist dips his brush in his own soul and paints his own nature into his pictures.' -- Henry Ward Beecher.
'Photography By GuyThaLizard - Guy Hoffman Fine Art'
Guy Hoffman is also known as GuyThaLizard and KAYAKokanagan.
Guy Hoffman of Penticton, BC, Canada is a kayaking, outdoor enthusiast and photographer living in the South Okanagan Valley of BC Canada. Featuring photos of the Okanagan Valley, from land and VIA kayak. Many photos you see here will not be your typical photos of the Okanagan, many will be from remote or hard to get to areas by kayak. Using the kayak as my mode of transportation I will take you on an adventure with my photographs to secluded beaches and waterways many not accessible except by man powered water craft.
Please feel free to comment and explore my photos. Photos here at Fine Art America can be ordered and delivered right to your door just in time for Christmas or that birthday coming up.
BLOG address: www.KAYAKokanagan.com
BLOG address: www.GuyThaLizard.com
Many photos and video clips by GuyThaLizard can be found compiled into trip log videos at YouTube: GuyThaLizardVIDEOS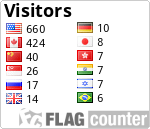 Guy Hoffman joined Fine Art America on March 21st, 2013.