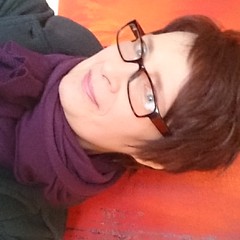 Jacqueline Schreiber Shop
Purchase canvas prints, framed prints, and more featuring artwork from Jacqueline Schreiber.
Standing in front of my easel space and time become secondary matter. Again and again it's fascinating for me to experience how colors harmonize and develop to expressions of my thoughts/feelings. The fact that the completed work doesn't appeal to each and every one… well that's art! Even in kindergarten I couldn't resist the challenge by my first colored pencils. In school they were followed by the paint box, the charcoal and the wax crayons. There was no time where I didn't work with color. Over the years I discovered acryl...
more