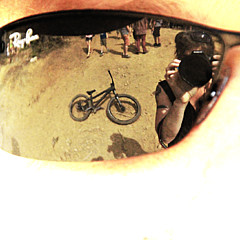 Rasma Bertz Art Shop
Shop for wall art, home decor, apparel, and more featuring artwork from Rasma Bertz.
I've had a camera for as long as I remember. My first picture shows the legs of a woman and the back end of a dog. I was three and attempting to capture a Jack Russel, on a beach, with my father's old camera. It is thanks to my dad that I began this passion. Growing up on the Pacific Coast of British Columbia provided a wealth of opportunities on my doorstep. Shapes, textures and colour patterns influence the way I see my world. There is a balance between nature and people in my work, although I gravitate more to the natural world for...
more