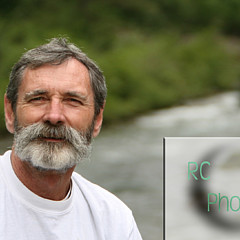 Rich Collins Art Shop
Shop for wall art, home decor, apparel, and more featuring artwork from Rich Collins.
Since I was a very young boy on the farm, 6 or 7, I have been shooting everything in my line of sight. In those early days I found that anything could inspire me. Grasshoppers and Gartner snakes to coyotes and eagles, as well a rows of crops we grew. Eventually I was given a Kodak just to prevent me from using my Mother's Kodak out in the fields. Since then I have gone through many styles of shooting and editing. Eventually I have settled on two distinct presentations, described below. It's a journey and I hope you can enjoy this while...
more