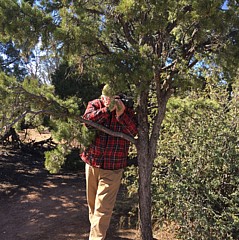 Thomas Todd Art Shop
Shop for wall art, home decor, apparel, and more featuring artwork from Thomas Todd.
Hi everyone. I was born and raised in Northern California on a ranch raising Arabian Horses. I moved to Arizona in 1980 and have never left. I moved here for my dad's health but lost him in 1991. I was introduced to photography in 1978 by my wife Paula who was a sports photographer for the San Francisco Chronicle. She was an awesome photography and taught me everything she could including dark room techniques down to pushing film and composition. I was so thankful for getting involved at that time because having all the film background...
more