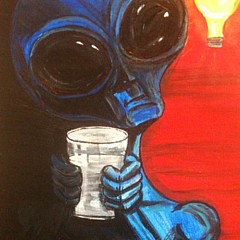 Similar Alien Shop - Aliens In Music
Purchase canvas prints, framed prints, and more featuring artwork from Similar Alien.
Similar Alien is an art series about being yourself. If we were all the same, this planet would be boring. It celebrates unique individuals in life, love, history and popular culture. It is a celebration of those who subvert the dominant paradigm by simply being themselves. The series of artwork has a few different styles depending on if it is a painting or drawing, big or small, or if my attention span was short or long. My only goal is to make you think or feel something (or both). > For original artwork sales message Tim or email...
more