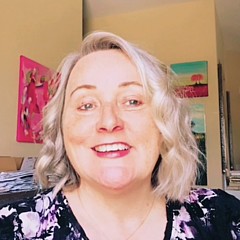 Vanessa Katz Art Shop
Shop for wall art, home decor, apparel, and more featuring artwork from Vanessa Katz.
Vanessa Katz was born in England and now resides in sunny California where the sun makes everything appear more colorful and vivid to her. She loves the freedom that abstracts give her to express her emotions and she hopes to evoke emotions through her work. She is fascinated with shapes, colors, textures, movement and the shape between the shapes, nature and trees and this can be seen evident in her work. She is inspired by everyday observations, feelings and life experiences in general and by the works of such artists as Rothko, Pollock, Van Gogh, Kandinsky and many...
more