I have been a keen photographer since childhood, have worked in photography all my life on the lab side. I work with picture libraries and main themes are landscapes, travel & railways.
My images date back to the early 1970s and many were made with transparency film which has been professionally processed & scanned.
I was born in London and moved to Germany in 1979. As many shots were taken on return visits to the UK, I was able to see with both the eyes of a tourist and a native.
I exhibited canvas prints of my work in Stralsund, Northern Germany in 2005.
For those who understand German there is a feature on my old
DLAB
homepage.
I don't specialise or limit myself to any particular style (...yes, I know it would be better for sales!), I just try to capture the sights which appeal to me.
Take a look at my
Redbubble
site for a greater selection, or my
DD Images Homepage
.
Watermarks will not show on purchased prints.
© Copyright to all images and or any part of, is retained by David A. L. Davies & DD-Images according to the terms of the Copyright Designs and Patent Act 1988. Any infringement will lead to legal action.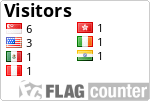 David Davies joined Fine Art America on December 6th, 2012.