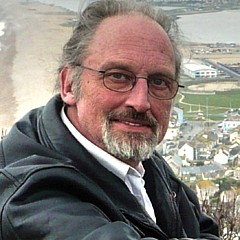 David Matthews Shop - The Bluenose Ll
Purchase canvas prints, framed prints, and more featuring artwork from David Matthews.
David Matthews is a freelance photographer caught up in a whirlwind of passion for his art. Over the years he has developed a keen eye for photographing everyday items in the most unique way imaginable. He photographs natural occurrences of letters in the alphabet, and much to his surprise, his A to Z Illusions have begun to reach the world. A big believer in living your dream, David volunteered in the literacy program at a local school. Working with one struggling child, he invented a game to find letters among everyday things like classroom desks and...
more