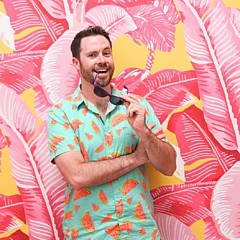 Morgan Richardson Shop
Purchase canvas prints, framed prints, and more featuring artwork from Morgan Richardson.
Morgan Richardson is a globally recognized artist and color expert -- his work hangs in homes and galleries around the world. He specializes in vibrantly colored, hand-painted, sculpted, and digitally created works of art. His work is heavily inspired by nature, as well as animation, fashion, comic books, cinema, popular culture, space exploration, product design, themed experiences, global cultures and history. He is a Creative Designer and Art Director at Walt Disney Imagineering, with a career in themed entertainment that spans nearly fifteen years. He specializes in...
more