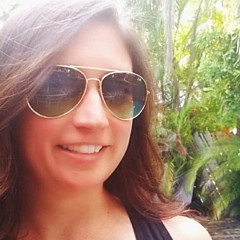 Nicole Chambers Shop
Purchase canvas prints, framed prints, and more featuring artwork from Nicole Chambers.
Nicole Chambers is an abstract artist based out of Miami, Florida. Her art is inspired by the beauty of Miami and its tropical scenery. She is a self-taught artist who expresses herself through resin art. She infuses pigments and other materials into resin which allow her to create paintings with vibrant color and incredible depth. The paintings change appearance as one moves through them due to the materials added to the resin and the techniques Nicole uses to paint. Each piece that she creates is a journey that must be experienced in person.
more