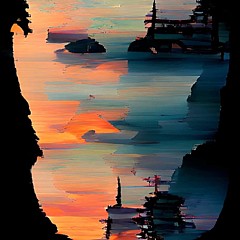 Steve Solomon Art Shop
Shop for wall art, home decor, apparel, and more featuring artwork from Steve Solomon.
Hi everyone! My name is Steve Solomon, and I'm a native of Portland, Oregon. Of Polish, Austrian, and French and Eastern European descent. I was destined to be an artist since the time I was only 5 years old. But that was in music. I started writing and playing at a very early age. I'm a pro musician, and play keys (synths) and sing and produce my own music. Little did I know that at the tender age of 59 (I'm 62 now!), I would discover another type of art. This time it was and is still is, exploring the...
more