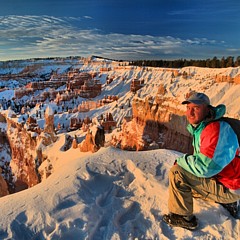 Adam Jewell Shop - Eagle Creek - Oregon
Purchase canvas prints, framed prints, and more featuring artwork from Adam Jewell.
There comes a time in life when we wonder where we're going, what we're doing and if there isn't something more to life. Maybe that's a mid-life crisis of sorts. For me that crept up and hit at the age of 36. It had been creeping up for a while but I was 36 when I decided to take action. I gew up in an outdoorsy kind of household. Weekend camping, fishing, hiking and the occasional beach trips were the norm. At 16 I tried out for ski school and started teaching skiing while in high school and continued teaching while in college (Industrial...
more