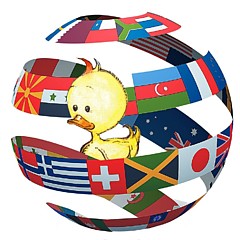 Adventures of Peepers Official Shop
Shop for wall art, home decor, apparel, and more featuring artwork from Adventures of Peepers Official.
A bilingual book series for children to help them to learn another language as they are entertained by the adventures of a fun loving duckling named Peepers. This is perfect for young readers of any age who are interested in an introduction to another language.Our mission is simple, to inspire children through the joy of learning. Children love to learn and we love to teach, that is why we created a series of children's books called The Adventures of Peepers. Every book is a beautiful, bilingual experience that inspires children to learn.These quality books, for boys and girls between...
more