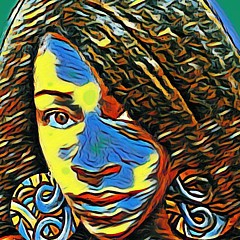 Ai P Nilson Art Shop
Shop for wall art, home decor, apparel, and more featuring artwork from Ai P Nilson.
Ai P. Nilson from Los Angeles, California, USA is a self-taught and academic fine artist. She possesses many skills consisting of abstract painting, portrait drawing, jewelry design, interior design, unconventional craftsmanship, creative concept development with herbal and energy healing. She utilizes materials such as her fingers, charcoal, graphite, acrylics, fabrics, wood, glass, ceramics, metal and concrete in her artworks. Her works along with typography digital media, wall murals, photography and herbal recipes has gained global recognition. Ai...
more