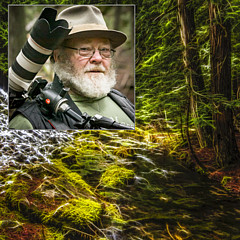 Albert Seger Shop - Scenics And Pastorals
Purchase canvas prints, framed prints, and more featuring artwork from Albert Seger.
Award winning Images of the Great Northwest - and beyond... To me, artistic talent is the culmination of everything observed by the senses from the moment of birth. I Believe, not that a person is born an artist nor that artistic talents lie deep within a person waiting to escape, but that artistic vision starts from day one through the use of senses. Experience is our palette and the colors on our palette are influenced by sensual interpretations. While a thunderstorm may be shown by one artist as dark and foreboding, it may be shown as energetic and awesome by...
more