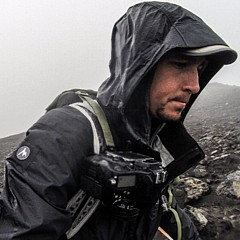 Alex Blondeau Art Shop
Shop for wall art, home decor, apparel, and more featuring artwork from Alex Blondeau.
I am both a religious thinker and an artist. My undergraduate work was in the graphic arts, and my graduate studies were in the philosophy of religion and theology. As the son of a high school art teacher, I was raised in an environment that held as sacred the simple act of slowing down and noticing that which we typically take for granted. My work in theology has taken this insight into its very heart. I've been fascinated with the idea of salvation and the way that forms of prayer which emphasize stillness, silence, and release make room for its...
more