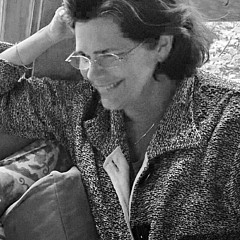 Alida M Haslett Shop - 1000 Plus Views
Purchase canvas prints, framed prints, and more featuring artwork from Alida M Haslett.
As a child, my imagination was always stirred by nature's calls. I found respite and solace in the woods, observing the different mosses, ferns, flowers, wildlife, underground brooks and in the winter, the fluid intricate frozen water patterns. With my family, I spent weekends camping, fishing and hiking and was taught to appreciate and tend God's beautiful Creation. From the time I picked up a pencil, brush or camera, the inner core of nature has been my inspiration. The soul of creation is what I try to touch. My major at Converse College, South Carolina...
more