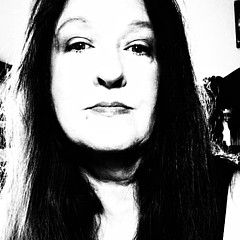 Ann Stretton Shop - Spheramids
Purchase canvas prints, framed prints, and more featuring artwork from Ann Stretton.
Currently I have been working on abstract landscape watercolors which can be seen at my website, AnnStretton.com. I was also a mixed media painter and digital artist. I've been exhibiting since the early 1980s, and creating digital images since 1985. I received my BFA from Colorado State in 1984 and my MFA from The University of Wisconsin in 1993. I have worked with 'mixed metallic media'--metal leaf, prismatic glitter and nacreous paint; my computer-created works also utilized 'metal' as well as luscious color and light.
more