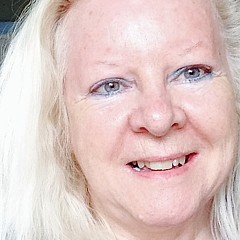 Ariana Heartsong Shop
Purchase canvas prints, framed prints, and more featuring artwork from Ariana Heartsong.
Ariana Heartsong, Visionary Artist - One of my greatest Joys is spending a day creating beauty expressed through my heart. Acrylic, Pastel, Oil, Pencil, Photography, Song, Writing are the many ways..... My mind stills, my heart opens, my joy and bliss peep from a courageous heart and I begin. As my heart opens further, I Am encouraged to expand more and more. Most of my work is large, due I feel to living in Australia for a large part of my life, and because I find small canvases so restrictive. My painting/Drawing hand always flows off the page/canvas as if...
more