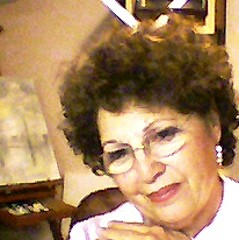 Arlen Avernian - Thorensen Shop
Purchase canvas prints, framed prints, and more featuring artwork from Arlen Avernian - Thorensen.
Arlen A. Thorensen: Arlen was born in NY on August 11. As a child she fell in love with the piano and with painting. She was the second of five daughters, Her mother was a voracious reader and a distant relative of William Faulkner. Her Armenian father was the Head Chef of the Morgan Guaranty Trust bank,a caterer who quite often catered to Gloria Vanderbilt and her many friends. So Arlen's early life was rich with influence. She later married the son of a banking associate of her father who then took her to Louisiana where she later...
more