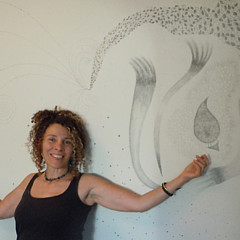 Artemis Schatzkin Shop
Purchase canvas prints, framed prints, and more featuring artwork from Artemis Schatzkin.
In kindergarten, I started telling people I was going to be an artist when I grew up. This was my second choice; my first choice was to be a deer. I was very embarrassed about this when I realized you had to stay a human your whole life.I moved to the San Francisco Bay Area just after college, which felt like coming home. The natural surroundings have been a strong influence on my life and my art. I initially pursued an art career for about a decade but then decided I did not want to sell my art, as it was too personal. A few years ago I completely changed...
more