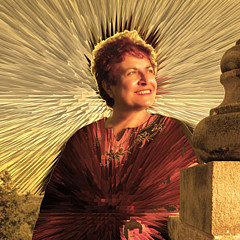 Augusta Stylianou Art Shop - Sculptures Statues
Shop for wall art, home decor, apparel, and more featuring artwork from Augusta Stylianou.
For more information see my website : : www.augustastylianougallery.com Augusta Stylianou was born in Cyprus, the island of the goddess Aphrodite, in a beautiful sea-side town called Limassol. From a young age she enjoyed Geography and took interest in the customs and traditions of cultures. She wanted to find out, as was possible, about the entire world as well as the way in which it was created. She studied Political Sciences and Public Administration at the university of Athens, regardless of the fact that these fields of study did not reflect her true...
more