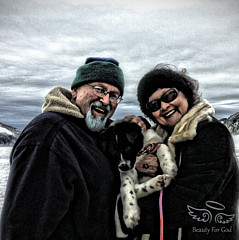 Beauty For God Art Shop
Shop for wall art, home decor, apparel, and more featuring artwork from Beauty For God.
Husband and wife team, Kevin & Kathi Manley, enjoy world traveling and shooting their photography around their home base in Arizona, USA. They combine photography and digital artistry to make their unusual photo painting artwork. Kevin: I have always loved beauty through the lens. When looking at photos taken, I can recall the feel of the shot. With digital photography programs I can now blend the climate and reality into the picture that was present at the time of the click. My photos now inspire me to relive the passion that made me want to capture the...
more