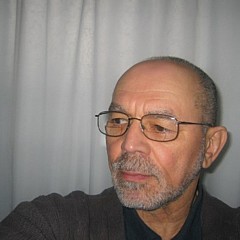 Bill Rutherford Art Shop
Shop for wall art, home decor, apparel, and more featuring artwork from Bill Rutherford.
My work is my contact with the world outside of the context of my insular life. I have sculpted and drawn as long as I can remember, but I had no role models, no mentors for fine art. Portland, Oregon, where I was born and raised, was a very segregated, place. I am African American, raised by political activists, who fought the freedom wars, all of their lives. Expressive fine art was and is always living in my mind. My focus is still outside the perfect view, elicited perhaps by being self-taught and viewing the work through cultural...
more