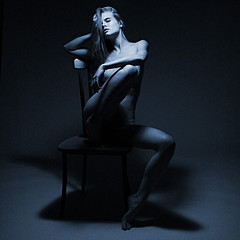 Blue Muse Fine Art Shop
Purchase canvas prints, framed prints, and more featuring artwork from Blue Muse Fine Art.
My artist's statement: It has been said that during some near-death experiences, your whole life flashes before your eyes – it is this split second, this intensity, this sincerity that I seek to capture. Raw, complete, pure, unjudged, uncensored. I seek to communicate – to reach others at a level deeper than words.I seek wisdom and self-knowledge – self-transformation that stems from mindfully listening to that which is within and beyond me, and sometimes, in magical moments, is captured on a piece of paper or in a photograph. Drawing, so to speak, from object relations theory, I seek...
more