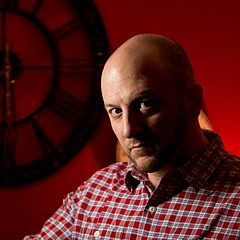 Brad Marzolf Photography Shop - Black And White
Purchase canvas prints, framed prints, and more featuring artwork from Brad Marzolf Photography.
I may catch a stunning glimpse of nature, a perfect smile and a gleam in your eye, or my unique perspective of an ordinary object - and I want to share it with you! I continually add to my fine art collection by capturing beautiful images that can only be found in nature. Perhaps it is the striking bloom of a spring flower, the majestic color patterns of our feathered friends of flight, or one of the many 'gorges' waterfalls in the Ithaca - Finger Lakes Region of Central New York that catches my eye. I carry my love of the outdoors into portraits, using our local environment as an organic...
more