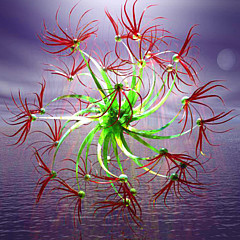 Brian Damkjer Art Shop
Shop for wall art, home decor, apparel, and more featuring artwork from Brian Damkjer.
I have degrees in biology, and physics. I've worked in the medical industry most of my adult life. Art is a great way to escape the stress. I don't do as much photography as I would like. I do a lot of digital art like fractals, and image compositing. The abstract stuff I do is strange, but it's fun. I'm hoping to get back into 3D design soon.
more