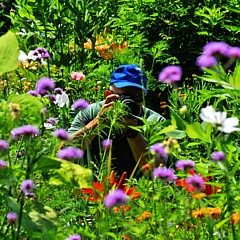 Byron Varvarigos Shop - Miscellaneous Lovelies
Purchase canvas prints, framed prints, and more featuring artwork from Byron Varvarigos.
''Nature smiles within every bloom, enchanting, refreshing, healing!'' ''Flowers have immediate and long-term (positive) effects on emotional reactions, mood, social behaviors and even memory for both males and females.'' ~Evolutionary Psychology-2005.3:104 ''The sight of a flower is as marvellous as the vision of God.'' ~Nisargadatta Maharaj Byron Varvarigos fine art -- 'Photography To Lighten The Heart' I love the beauty of nature and enjoy trying to capture 'snapshots' of it and sharing them. All flower photos, except those of some bouquets, are of live...
more