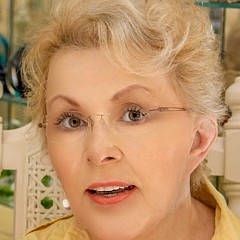 Claudia Abbott Shop - Beautiful Critters
Purchase canvas prints, framed prints, and more featuring artwork from Claudia Abbott.
Over the years I have had many things that held my interest long enough to buy all the equipment and supplies and get pretty good at it then I would lose interest. Photography is always changing. I never get tired of looking for a different light or the perfect angle. Most of the time I'm in a place where nobody knows me so it's not too embarrassing to lie in the mud to get the right reflection. My husband says that I lose all common sense when I have a camera in my hands. Well, he found me clinging on to a crooked fence post hanging over the North Sea in...
more