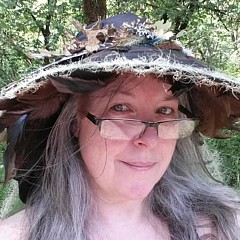 Cristina McAllister Art Shop
Shop for wall art, home decor, apparel, and more featuring artwork from Cristina McAllister.
Cristina McAllister is a self-taught artist and writer inspired by Nature. She's worked in a wide variety of mediums, restlessly exploring the world and creating art to express the journey. She currently lives in a beautiful forest with her husband and a menagerie of cats and wild critters, delving into the secrets and sacredness of Life on Earth.Her latest artwork, writings, videos and more can be found at:www.patreon.com/ForestMuseColoring books: http://www.gypsymystery.com/ for more artwork and products featuring her designs.Join the Art of Cristina McAllister Facebnook page to keep up with her work:...
more