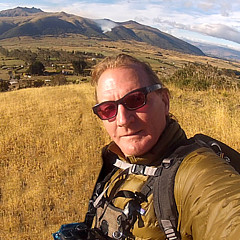 David Little-Smith Art Shop
Shop for wall art, home decor, apparel, and more featuring artwork from David Little-Smith.
David Little-Smith has been making photographs for over thirty years. Although he has dedicated much of his career to documentary* photography, David has worked in all areas of photography from commercial to fine art, and he has traveled extensively. The work presented here comprises images that he simply finds aesthetically pleasing and that he shoots to counterbalance the stark reality of his documentary work. The locations range from the Texas Hill Country to The Andes to India and from underwater to high in the mountains. David is a Ft Worth, Texas native and has lived...
more