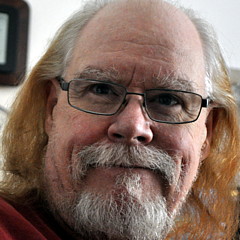 Denis Gloudeman Shop
Purchase canvas prints, framed prints, and more featuring artwork from Denis Gloudeman.
Denis Gloudemans art is a culmination of his many lifelong interests. As a child growing up in Montana and then Alaska, he says he was always sketching and drawing and painting the unbelievable spacious sky and unforgettable scenery. Moose, elk and deer, grizzly and Kodiak bear, ptarmigan and a dozen other bird species posed for him. 'When I look back at my drawings and the work that I did as a kid, I see that I was always geared in this direction, always interested in art, although what I was doing seemed to come naturally. The sketches were the vehicle for me to express how I see...
more