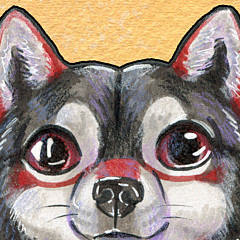 Denise Hutchins Art Shop
Shop for wall art, home decor, apparel, and more featuring artwork from Denise Hutchins.
'The soft, cream-colored pages emitted a gentle, slightly fragrant whoosh as she clapped her book shut. She let out a satisfied sigh as she looked up and leaned back, not really seeing the room, her vision instead full of the sights and sounds of the world she just left behind. The story gave her great pleasure and deep satisfaction...and yet, her chest tightened and her heart ached. It was that familiar, unique sense of longing and loss that every good book imparts upon its readers. Despite the unquenchable, frustrating nature of the feeling, she loved it, and it wouldn't...
more